About us ~ the team behind Ecstatic Dance Cologne
We would like to introduce ourselves to give you an idea who is behind the scenes. Feel free to contact us if you are interested in joining the team.
---
Über uns ~ Das Team hinter Ecstatic Dance Köln
Wir möchten uns hier kurz vorstellen und freuen uns auf deine Impulse, Anregungen und dein Feedback. Nimm gerne mit uns Kontakt auf, falls Du Interesse hast im Team mitzuwirken.
Matthias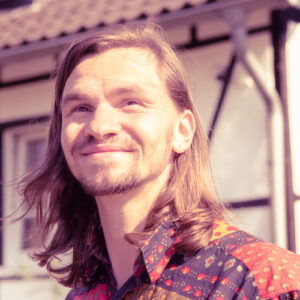 I am very interested in holistic development and health through human movement, creative expression and living in harmony with nature. As a nature coach and also as a Biodanza teacher, I accompany people in various contexts on their way to unfold their full potential. I offer regular Biodanza sessions in Cologne. The exact dates can be found at: www.biodanza.love. Through my artistic skills of manifestation I create different art projects of visual and performance art. You can find more about my professions at: www.bombye.de
---
Ich bin interessiert an ganzheitlicher Entwicklung durch Bewegung, kreative Entfaltung und das Leben im Einklang mit der Natur. Als Natur-Coach und auch als Biodanza Lehrer begleite ich Menschen in verschiedenen Kontexten auf ihrem Weg ihr volles Potential auszuschöpfen. So biete ich zum Beispiel regelmäßig Biodanza Sessions in Köln an. Die genauen Termine findest du hier:
www.biodanza.love.Durch meine künstlerische und visuelle Manifestationsgabe realisiere ich immer wieder verschiedenste Kunstprojekte, die von darstellender und bildender Kunst bis hin zu performativer Kunst reichen. Meine Projekte, Arbeiten und Workshopangebote findest du unter www.bombye.de.
---
Caro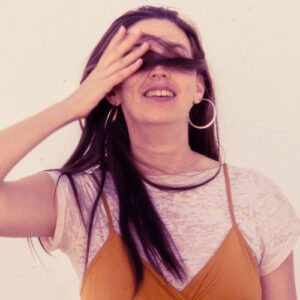 It gives me great joy to create spaces in which people come in contact with themselves and their vitality through movement and find their unique way of expression. As a cultural pedagogue, dance teacher and performer, I work with people with different backgrounds, ages and physical conditions. Body awareness, authentic ways of expression and emotional work are my main interests in my work. I am strongly inspired by rituals of indigenous people and I love to create and facilitate rituals in order to awake awareness, connection, authentic soul-expression and to celebrate this beautiful life!
---
Mir macht es große Freude Räume zu öffnen, in denen Menschen durch Bewegung mit sich selbst und ihrer Vitalität in Kontakt kommen und ihre ganz eigene Ausdrucksweise finden. Als Kulturpädagogin, Tanzlehrerin und Performerin arbeite ich mit Kindern, Jugendlichen, jungen Erwachsenen und Senioren zusammen. Körperbewusstsein, authentischer Ausdruck und emotionale Arbeit sind hierbei mein Hauptfokus. Stark geprägt auf meinem Weg haben mich Rituale indigener Völker (Lakota und Mexica). Ich liebe es von ihnen inspirierte Rituale zu kreieren, um die die Verbindungen zwischen uns und zum Leben zu stärken und es zu zelebrieren!

---
Elke
Curious, courageous and with an open heart I go through the world and try to dance through this crazy life. As a Co-Founder at Jiwnit – Seeding humanity e.V. (www.jiwnit.com), social and adventure pedagogue and yoga teacher, I work in permaculture projects and give seminars for children and adolescents, preferably in nature. Dancing has accompanied me all my life. For me it embodies an incredibly intense and authentic expression of our souls ("Dancing is not just getting up painlessly, like a leaf blown away on the wind, dancing is when you tear your heart out and rise out of your body to hang suspended between the worlds "- Rumi) Dance is a prayer for me and teaches me, like Sufism, to hear and follow the voice of my heart.
---
Neugierig, mutig und mit offenem Herzen gehe ich durch die Welt und versuche durch das verrückte Leben zu tanzen. Als Co-Founderin bei Jiwnit – Seeding humanity e.V. (www.jiwnit.com), Sozial- und Erlebnispädagogin und Yogalehrerin arbeite ich in Permakulturprojekten und gebe Seminare für Kinder und Jugendliche, und das am liebsten in der Natur. Der Tanz begleitet mich schon mein ganzes Leben. Er verkörpert für mich eine unglaublich intensive und authentische Ausdrucksform unserer Seelen ("Dancing is not just getting up painlessly, like a leaf blown away on the wind, dancing is when you tear your heart out and rise out of your body to hang suspended between the worlds" – Rumi) Der Tanz ist für mich ein Gebet und lehrt mich, wie der Sufismus, die Stimme des Herzens zu hören und ihr zu folgen.
---
Lauri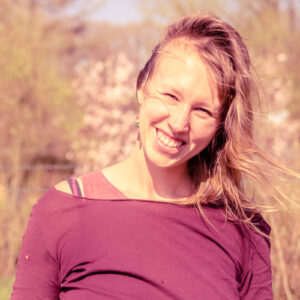 As a goldsmith I am interested in free creative spaces, the unfolding of human potential and the creation processes out of mental impulses. Further than that dancing for me is an immediate and beautiful way of expressing all there is inside of me. For many years now dancing has been an important part of my life and always helps me to get into the flow again and free myself from mental blockades. The exciting thing about Ecstatic Dance is especially the creation of healing spaces which can arise through deep experiencing and connection with ourselves and others. And for me in the end that's what it's all about: healing.
---
Als Goldschmiedin interessiere ich mich für freie kreative Räume, das Ausschöpfen menschlichen Potentials und das In-die-Welt-bringen von geistigen Impulsen. Tanzen ist für mich darüber hinaus eine unmittelbare und ästhetische Ausdrucksmöglichkeit der inneren Welt. Seit vielen Jahren begleitet mich Tanz in der einen oder anderen Form und hilft mir immer wieder in den Fluss zu kommen und mich von gedanklichen Blockaden zu befreien. Das Spannende an Ecstatic Dance sind für mich speziell die Heilungsräume, die durch das tiefe Erleben und Verbinden mit uns selbst und anderen entstehen können. Und darum geht es für mich letztlich immer: um Heilung.

---
BurnHeart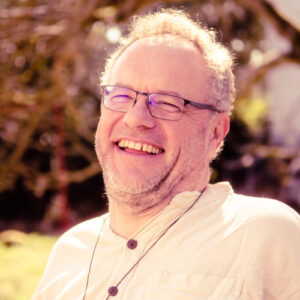 First of all, I'm just there. With a burning heart full of love for me and the people around me. That wasn't always the case. Through intensive work with the program of 12-step self-help groups, I am now already 8 years on a path of recovery and development full of adventure. I would like to share these experiences with others. For that I offer personal discussions, self-help groups and workshops. Dancing has been accompanying me on that path: on the dancefloor I make intense experiences of freedom, liveliness and authenticity together with other spiritual people. There everything has its space: deep joy and connectedness as well as old pain and tensions which can dissolve into something new. Inspired by the wonderful experiences at Ecstatic Dance in Arambol/Goa, I'm looking forward to bringing this vibe to Cologne now.
---
Zuerst einmal bin ich einfach nur da. Mit einem brennenden Herzen voller Liebe für mich und die Menschen um mich herum. Das war nicht immer so. Durch intensive Arbeit mit dem Programm der 12-Schritte Selbsthilfegruppen bin ich nun bereits 8 Jahre auf einem Weg der Genesung und Weiterentwicklung voller Abenteuer. Diese Erfahrungen möchte ich gerne mit anderen teilen. Dazu biete ich persönliche Gespräche, Selbsthilfegruppen und Workshops an. Dabei begleitet mich das Tanzen, meist barfuß und in achtsamer Atmosphäre, wo ich intensive Erfahrungen von Freiheit, Lebendigkeit, Authentizität zusammen mit anderen spirituellen Menschen mache. Auf der Tanzfläche hat alles Raum: tiefe Freude und Verbundenheit sowie alter Schmerz und Anspannungen, die sich hier lösen können. Inspiriert von wunderbaren Ecstatic Dance Erfahrungen in Arambol/Goa, freue ich mich sehr, nun auch diesen Vibe nach Köln zu bringen.