In this Cacao Ceremony, we will reconnect our spirit to abundance, joy, freedom, and playfulness. The ancient Mayan and Aztec cultures knew the spirit of cacao very well and it was used in most rites and rituals. As they understood the literal meaning of cacao "Food of the God".
In these times (raw) cacao has many health benefits as a mood stabilizer, bringer of bliss (anandamide molecule), energy booster, anti-depressant, helpful with high blood pressure, resetting of the hormones, many anti-oxidants and these are just a few of the benefits. Through Western science, we are rediscovering the healing properties of the bean on a physical level, yet we have to rediscover the spiritual healing properties.
Through this cacao ceremony, we will reconnect with the ancient spirit of cacao through prayer, movement partner exercises, dance, and music. Cacao is a very playful spirit and is ready to show you abundance in a joyful, yet powerful way. The cacao will help you to find your inner child, connect to your creativity and let it flow. She will leave you blissful, full of joy and reconnected to your core. Feel welcome to join and walk through the door of liberation in a safe and joyous way!
ABOUT CACAO
Ceremonial cacao was traditionally used by the Ancient Mayan Shamans in a ceremony to travel between the worlds, to travel beyond the veil. To do this, the shamans infused their cacao with spirit, giving the ceremonial cacao a spiritual dimension not found in other cacao sources. Ceremonial cacao is, therefore, an ancient plant medicine, a wisdom keeper, a teacher, and a facilitator. Ceremonial cacao leads you to the door to the heart, to the spiritual dimension, but it does not push you through like other plant medicines – such as those found in the Amazon forest. Ceremonial cacao invites you on a journey, to travel with the chocolate spirit through the veil in a safe an gentle way.
DURING THE CEREMONY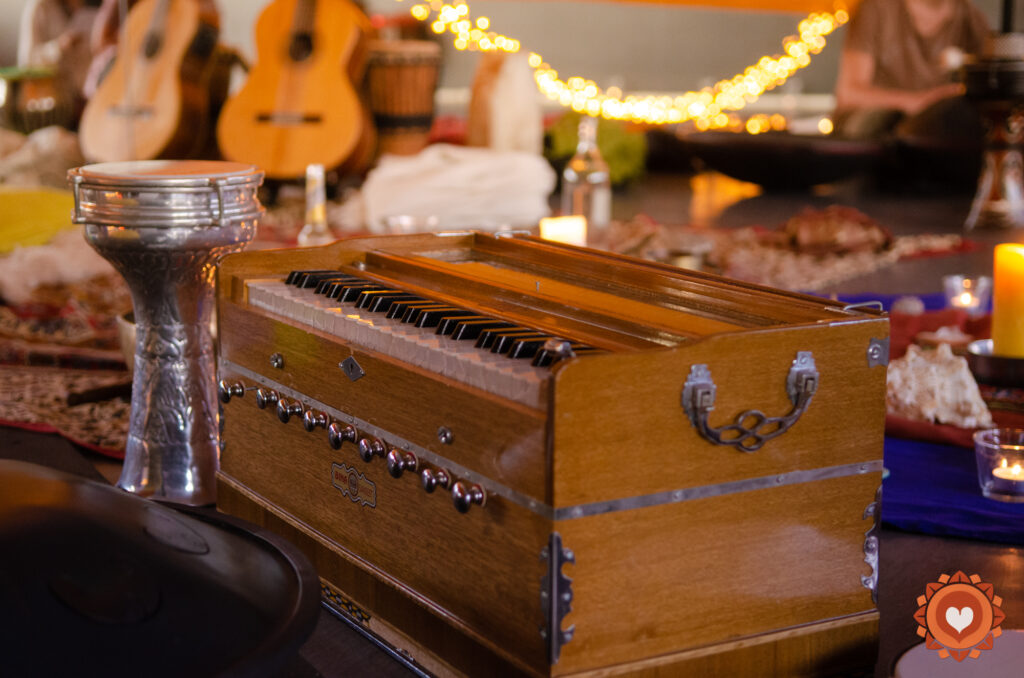 We will create a safe space where you can explore your being and you are held to integrate. The ceremony is a journey of inner exploration through emotions, physical sensations, information and memories stored in the body and in the subconscious.
In order to fully reconnect with the heart and start manifesting our highest talents in the world, we first need to free up the space from that which no longer serves, which limits, conditions, keeps us stuck in reactive patterns. On the way to integrity, self-love and self-acceptance, Cacao helps us to peel off old layers of pain from the heart space, releasing stored emotions and traumas, to surrender, to embrace the fullness of our being, with no more hiding, ignoring or judging. It is a deeply healing and empowering process which brings better understanding of what we are and why we are here, the feeling of aliveness, harmony, and alignment with our highest purpose.

The Sacred Cacao provides gentle support on our way of opening up to our inner authority and guidance.

You can open the space for celebrating the beauty of Life in joy and freedom, and experiencing universal love…
WHAT TO BRING:
– Fruits, dried fruits, juices, vegan cakes, bread etc. as offerings for the altar, which we will share after the ceremony
– Flowers and candles for the altar (optional)
– Crystals for charging or other ceremonial objects to put on the altar (optional)
– A yoga mat, a blanket, a cushion to sit on
– Comfortable clothes

The ceremony will be guided this time by Jennifer Ann to guide the process. The ceremony will be held in semi-darkness, and you can lie down on the mattress, meditate, sing or dance, as you feel in the moment.