Please breath in deeply, feel into your body and take the time to read slowly the following till the end!

Your journey starts now! Cacao is the Food of the Gods. It is believed that the Spirits of Cacao have the power to reveal and unlock the secrets of the Soul. We will invite these Spirits to fill our hearts with love, truth and wisdom
Giving ourselves the opportunity to enter our energy, emotional, mind and causal bodies, opening closed pathways of the subconscious, freeing up energetic pathways, understanding where chaotic energy is entering and creating distraction from the inner self, we shall journey deep into our memories, bringing forth our knowing in a loving way that is immediate and practical.

The journey within is a journey in remembering who we really are and why we are here. This remembering brought forth from this sacred medicine and your willingness to look within will be integrated into every cell of your being through talking, meditation, music and dance, activating your sensory system & awakening you inner awareness.

It´s about time to empower yourself and share your divine expression.

Stop for a moment. Take a deep breath… Then ask yourself:

"What is the deepest longing of my heart? What do i desire? What do i need?"

DURING THE CEREMONY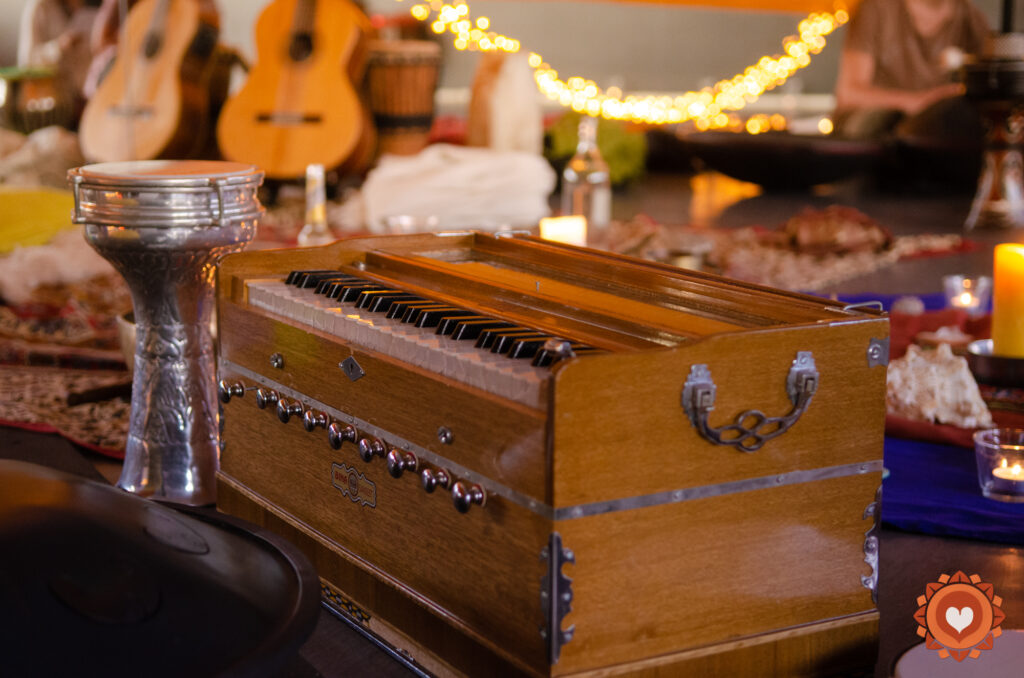 We will create a safe space where you can explore your being and you are held to integrate.

Cacao is believed to have the ability to unlock the secrets of the soul. This Sacred Plant had been used throughout time in worship rites and ceremonies across Central and South America. In a safe space, supported by the power of your intention and the wisdom of the Sacred Medicine, you will be able to enter the space of meditation and inner reflection, opening into deeper understanding of your soul's essence.

The ceremony is a journey of inner exploration through emotions, physical sensations, information and memories stored in the body and in the subconscious.

In order to fully reconnect with the heart and start manifesting our highest talents in the world, we first need to free up the space from that which no longer serves, which limits, conditions, keeps us stuck in reactive patterns. On the way to integrity, self-love and self-acceptance, Cacao helps us to peel off old layers of pain from the heart space, releasing stored emotions and traumas, to surrender, to embrace the fullness of our being, with no more hiding, ignoring or judging. It is a deeply healing and empowering process which brings better understanding of what we are and why we are here, the feeling of aliveness, harmony, and alignment with our highest purpose.

The Sacred Cacao provides gentle support on our way of opening up to our inner authority and guidance.

You can open the space for celebrating the beauty of Life in joy and freedom, and experiencing universal love.

Feel free to contact us if you would like to ask questions
IMPORTANT DETAILS:
Being receptive to Cacao requires some minimum preparation.

It is advisable not to eat or drink any animal products (meat, eggs, and dairy), coffee or alcohol, nor smoke any substances minimum 24 hours before the ceremony. Drink plenty of water before and during the event.

Please consider not eating at least 2 hours before the ceremony.

Come with a CLEAR INTENTION! What do you want to resolve, clarify, manifest
You don't need to book a ticket for this event, there will be enough space for every soul.
WHAT TO BRING:
– Fruits, dried fruits, juices, vegan cakes, bread etc. as offerings for the altar, which we will share after the ceremony
– Flowers and candles for the altar (optional)
– Crystals for charging or other ceremonial objects to put on the altar (optional)
– A yoga mat, a blanket or a sleeping bag, a cushion to sit on
– Comfortable clothes

The ceremony will be guided by different live musicians to guide the process. The ceremony will be held in semi-darkness, and you can lie down on the mattress, meditate, sing or dance, as you feel in the moment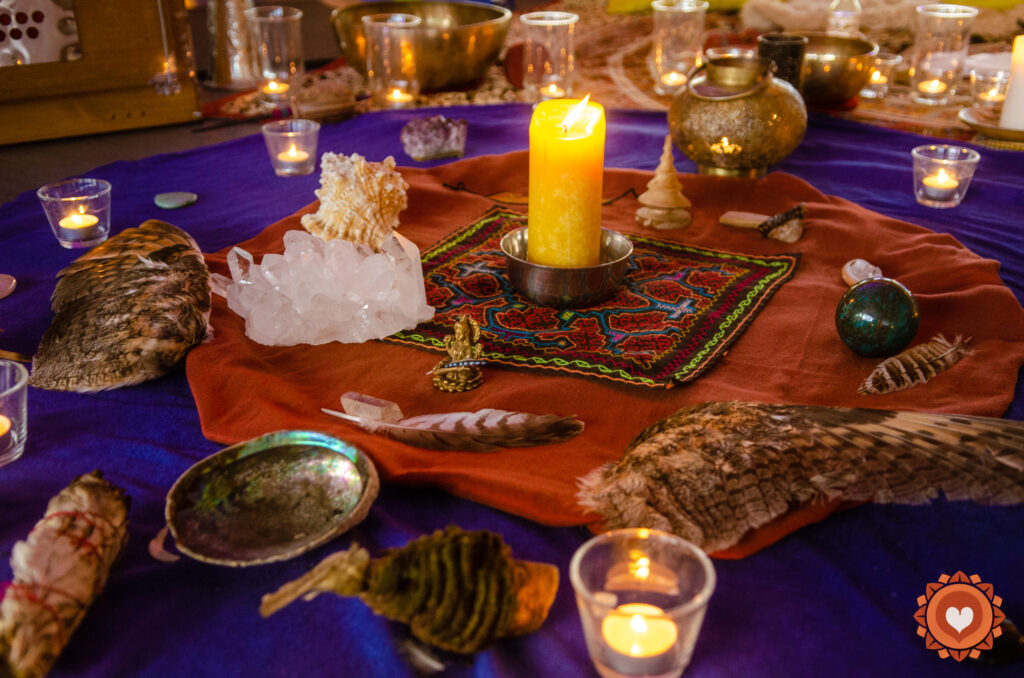 ENERGY EXCHANGE:
For the medicine, the music and the space we ask for a donation of 25€.
WHERE & WHEN:
We will start Sunday 13th of October 2019 at 6pm with the ceremony, please make shure you are arriving 30min earlier. The venue of the ceremony is right HERE:
LESKAN Park / Einfahrt Tor 1 Ballett-Dance Akademie Haus 67, Waltherstraße 49-51 51069 Köln Dellbrück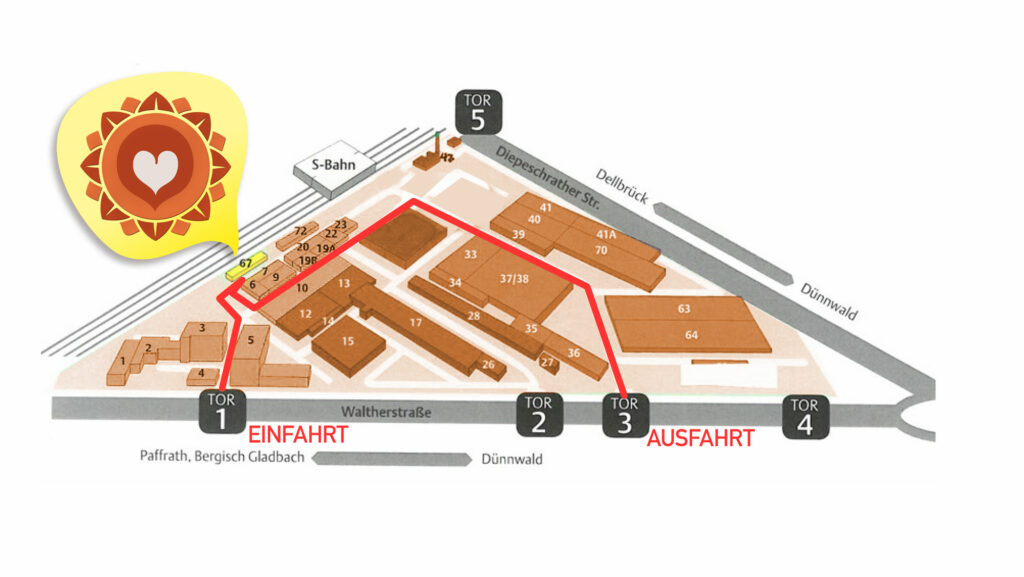 MAY YOU AWAKEN TO YOUR ORIGINAL ESSENCE and SHINE!